Thread Rating:
tank detentions  25" T, 24" W,  72" L    reef ready
equipment
180g rr tank
40g sump
reef keeper light+sl1
rio hyperflow 24 return pump
koralia 1400 x2, 1050 x2
3x 300w heaters
lighting
2x 120w diy led
250w mh,4x 24w ho t5
2x4w true lumen strips
livestock
200" rock
3"-4" sandbed
tri color rbta
blue and black maxima clam
4x peppermint shrimp
sand sifting starfish
star astrea snails
red leg hermits
blue leg hermits
scarlet  hermits
halloween hermits
target pistol shrimp
hybrid half black mimic tang
blizzard clown, misbar clown
darwin clown
blue mandarin
2x shark nose gobies
starry blenny
black clown gobie
helfrichi firefish
Mccoskers flasher wrasse
female bellus angelfish
coral
palu nepthia
green tip purple yuma ricordia
orange/pink yuma ricordia
firecracker mushrooms
superman mushrooms
purple polyp green birdsnest
orange monti cap
calli blue tort
ora pearlberry acro
garf bonsi
red challice
fruity pebbles chalice
pink boobies chalice
emerald mummy eye chalice
tyree red watermelon chalice
wrath of grapes favia
blueberry favia
un-known large green favia/type (maybe reverse prism on roids)
purple tip frogspawn
large red blasto
purple lace duncan
green duncan
red Trachyphyllia
green/orange branching lobophyllia
gold lobophillia
red people eater paly
red devil people eater paly
purple with green center paly
clash of the titan paly
nuke green paly
eagle eye zoa
dragon eye zoa
pink zoa
red hornet zoa
fire and ice zoa
oreo zoa
jap. zoa
---
we make a living by what we get, we make a life by what we give                          ( curchhill )
Pics or it didnt happen!! j/k, but would really like to see some great shots of the tank
---
Innovative Marine Fusion 30L
Aquamaxx Skimmer
2 Ecotech Radion XR15 Gen4 Pros
Lol you guys so funny.

It will be wednsday before I get back to get pics I will also be adding a couple of Hawaiian palys To the list!!

---
we make a living by what we get, we make a life by what we give                          ( curchhill )
well it officially happened! lol
I need to get a 20k mh bulb until I can build the 3rd led because it looks kind of goofy
and I need to move some corals to the rockwork  but here it is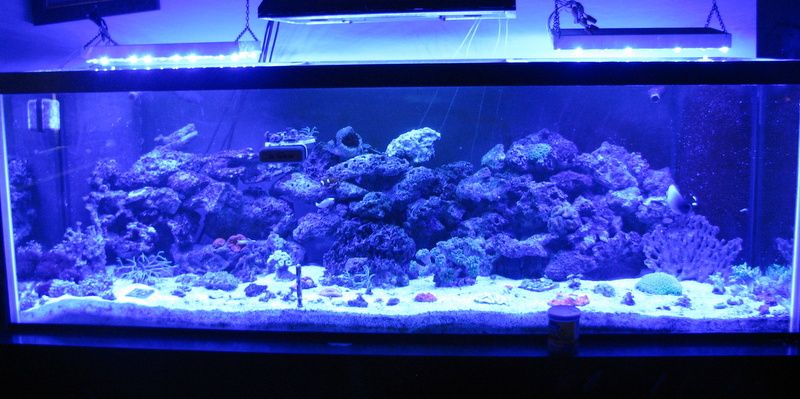 right end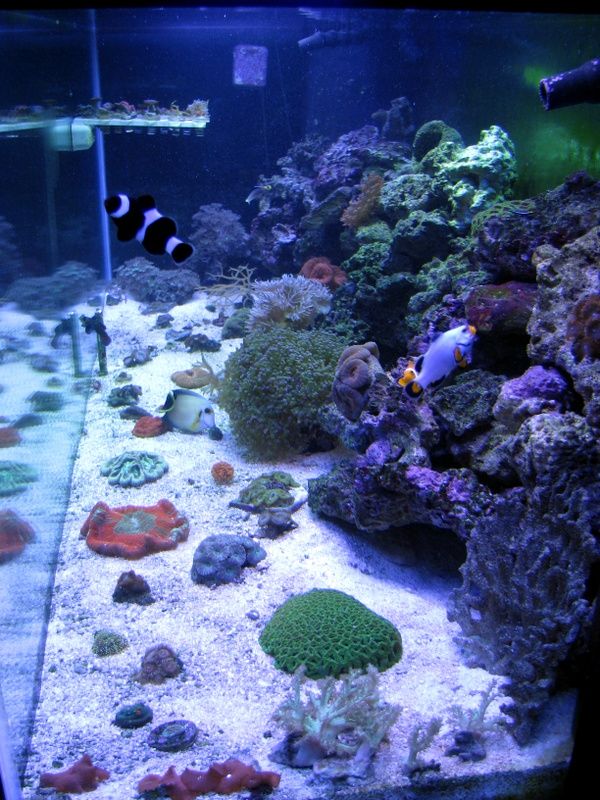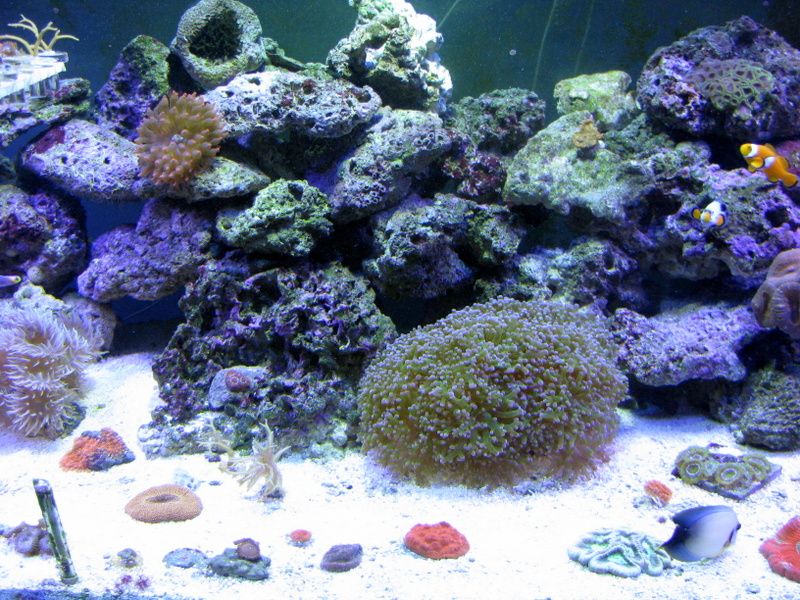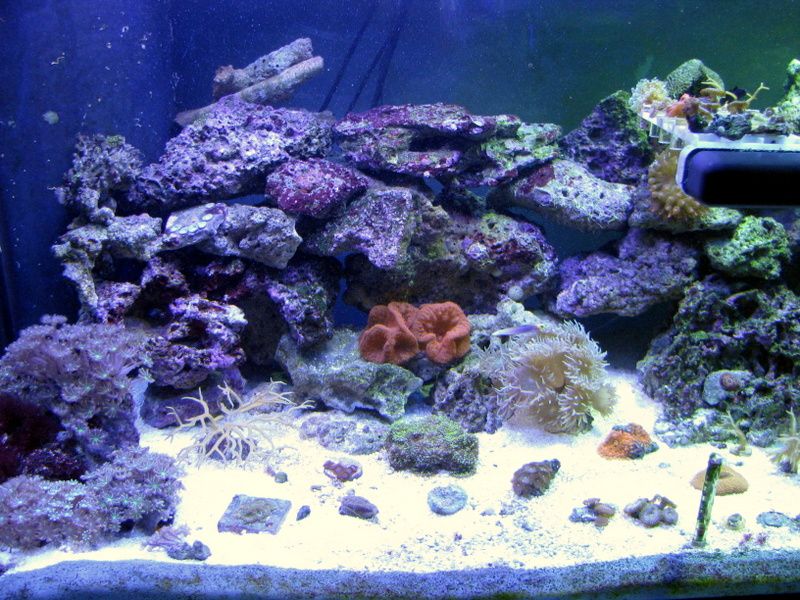 left end
frag rack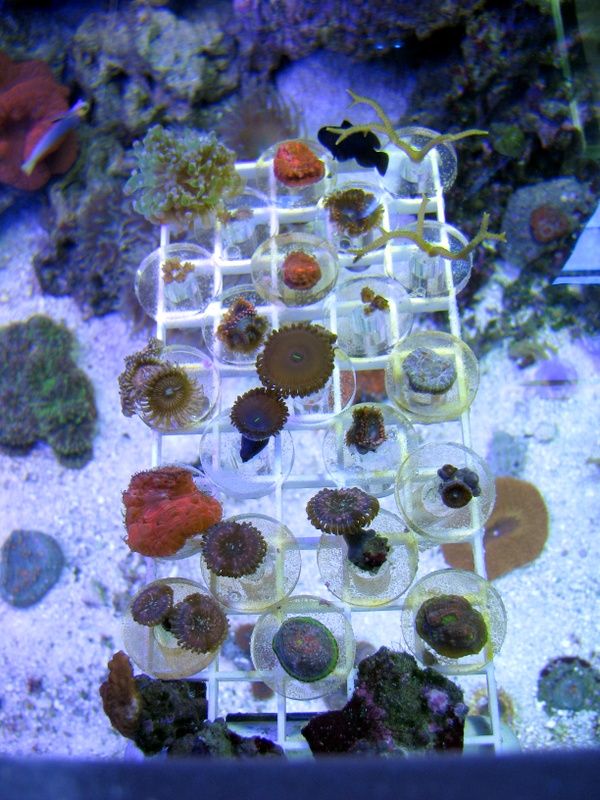 it dosnt have a spike I think the clown did a flip at just the right time
orange-pink shrooms
superman shrooms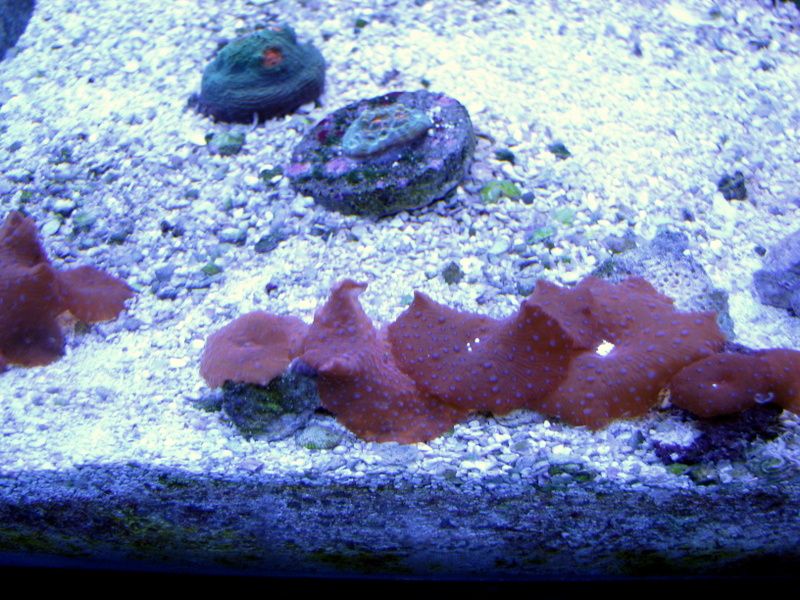 ---
we make a living by what we get, we make a life by what we give                          ( curchhill )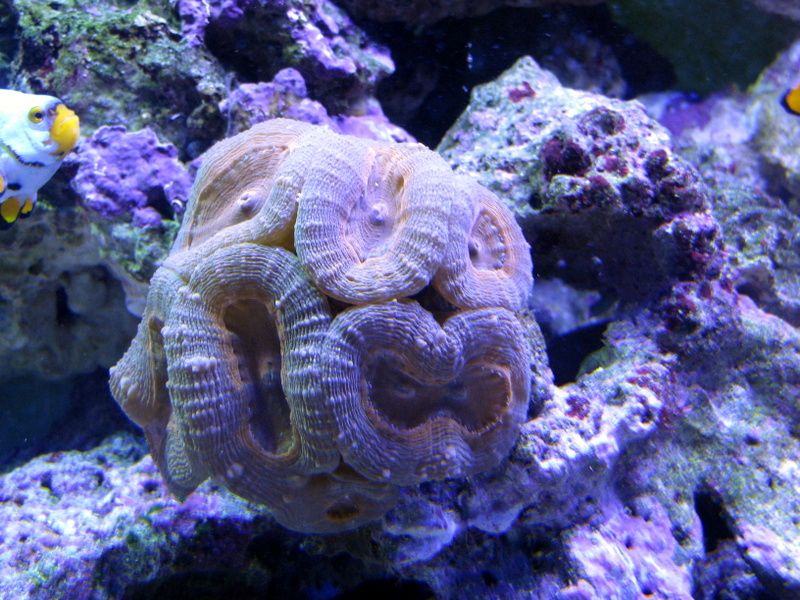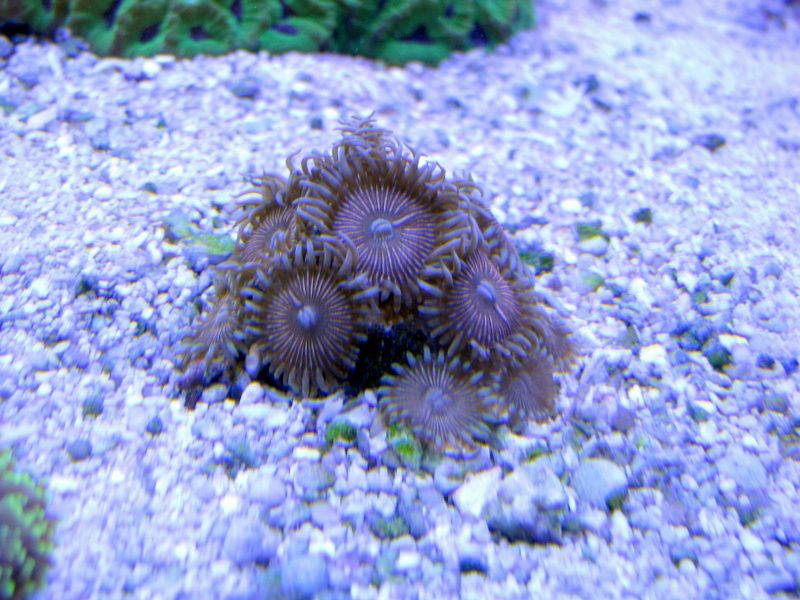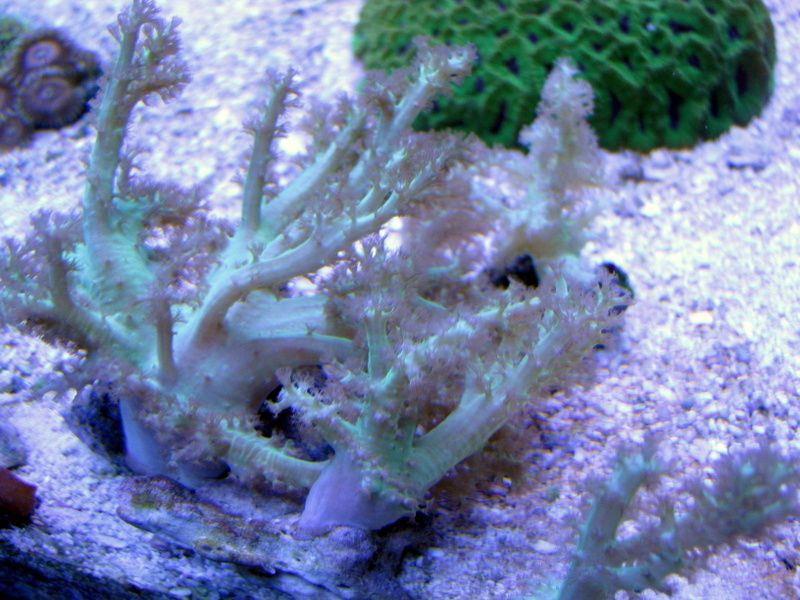 ---
we make a living by what we get, we make a life by what we give                          ( curchhill )
Nice dude!

I have not seen the clear frag discs yet. Your chalice corals seem to handle more light that I'm able to give mine.

I have that Acro for you whenever, in fact I can pawn a few more things off on you if you'll take them.

Joe
Looks fantastic!!!  Thnx for posting the pics. I'm still filling up my 120 as well, have a long ways to go :-)
---
Innovative Marine Fusion 30L
Aquamaxx Skimmer
2 Ecotech Radion XR15 Gen4 Pros
the only corals that are having a hard time adjusting are the green and orange branching lobo and my blueberry favia
they all went from 175w mh to either the middle light with 250wmh and 4- 24w ho t5 or the sides that are 120w led


the clear frag discs are eshopps brand I like them because they are cheap 24 plugs cost like $4
---
we make a living by what we get, we make a life by what we give                          ( curchhill )
Users browsing this thread: 2 Guest(s)